We believe that sustainability is more than the work we do to decrease the negative impact we have on the environment. It is about coming together, educate each other, and help each other create sustainable lifestyles.
We work with materials and partners that believe in high-quality products and production.
We believe that products created with the attention to details will result in responsible consumption.
How and Why we work with The Global Goals
To be honest, I wish we could do everything, but below is a list of the actions we are going to work on. We can't do everything, but everyone can do something.
– Nina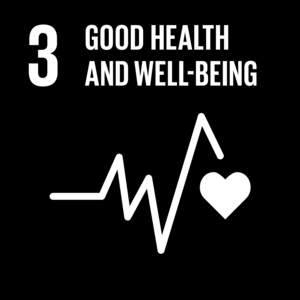 3.4 REDUCE MORTALITY FROM NON-COMMUNICABLE DISEASES AND PROMOTE MENTAL HEALTH
WHY – Because to be able to take care of others you must take care of yourself first.
HOW – By creating products that give you a peace of mind and help you in your everyday life.
The idea behind the brand is to create products that makes our everyday life easier. I want to combine high-quality and sustainable products with a holistic lifestyle. I know how it is to not feel like the healthiest version of yourself and I want Fajers to be an inspiration for you to create your holistic lifestyle. My wish is that the products we create will be a part of this lifestyle and that we one day can build a community to support each other. – Nina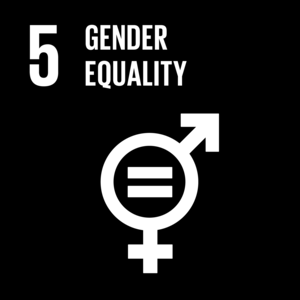 5.1 END DISCRIMINATION AGAINST WOMEN AND GIRLS
WHY – Do we even need to give a why?
HOW – By seeing the person and not the gender.
As a teen I used to work at my dad's accounting firm. One day I asked him why 90% of the people working in his office were women. He responded by telling me that it's not about gender. It's about the person who's best for the job. – Nina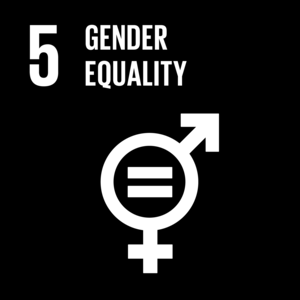 5.5 ENSURE FULL PARTICIPATION IN LEADERSHIP AND DECISION-MAKING
WHY – This is a female owned and lead company. Our founder is all about women coming together to create powerful things.
HOW & GOAL – Right now the goal is to create an advisory board with a majority of woman.
I do think we need that old grumpy man who looks at the numbers and ask the hard questions. If that grumpy old man happens to be a fashion forward fabulous woman… Let's celebrate it! – Nina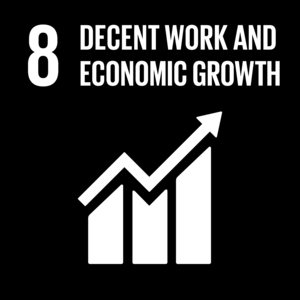 8.4 IMPROVE RESOURCE EFFICIENCY IN CONSUMPTION AND PRODUCTION
WHY – Because we believe that buying sustainable, high-quality products from companies that stand for something more than consumption is the way to go.
HOW – By listening to you when we design products and by making it easier for you to choose products with a long life, we won't produce unnecessary numbers of products and we will be able to decrease the waste of materials.
It feels like everything comes down to a lifestyle and how we decide to live with our products. My hope is that our products and Fajers as a company will lead not only to sustainable production, but sustainable consumption as well. – Nina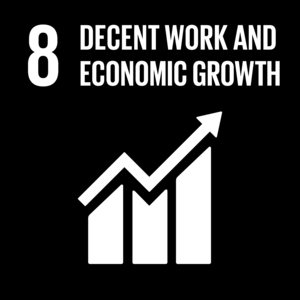 8.8 PROTECT LABOR RIGHTS AND PROMOTE SAFE WORKING ENVIRONMENTS
WHY – The quality of a product depends on everything. All the way from the fiber to the environment in the factories to our customer service. If someone asks us why we put the price we do on our products we explain what goes into the production. Manufacturing, mindful/eco materials, and if you think about it, if you are buying something cheap, it probably means someone wasn't paid fairly.
HOW & GOAL – By leading by example and make sure our partners have the same high standard as we do for our employees.
In 2010 I was studying in New York City. One day we went on a fieldtrip to visit a factory in the middle of Manhattan. From the outside it looked like any old building in New York. When we came in and walked up the stairs, I remember that a few of us got a bit frighten as the floor had holes in it and we could see the apartment under us. We were walking on wooden planks. In the back of this open room were two women sewing. Working in what we as students felt was a very unsafe environment. – Nina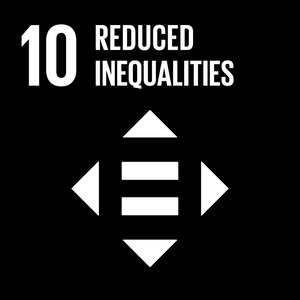 10.3 ENSURE EQUAL OPPORTUNITIES AND END DISCRIMINATION
WHY – Because we are stronger together and equal and fair opportunities should be available to everyone.
HOW & GOAL – As we grow as a company our goal will be to make sure that we give our employees and partners the tools they need to grow within our company as well as in their personal life.
To be honest, it is very important to have a diverse team and that will always be my goal as we develop and grow our company culture. – Nina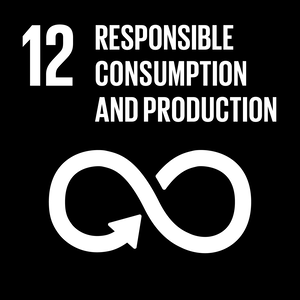 12.6 ENCOURAGE COMPANIES TO ADOPT SUSTAINABLE PRACTICES AND SUSTAINABILITY REPORTING
WHY – Because we believe in transparency.
HOW & GOAL – By communicating with our partners in the fashion industry, asking them about what they do and create a report that shows you what we are doing. Work together so that you can trace your product all the way to the fiber.
How can we create a sustainable and a clean supply chain? My answer would be that we need to be transparent in everything we do and keeping each other accountable. One thing that would make us transparent is if we add traceability to our products, which is something I would love to do for our coming products. – Nina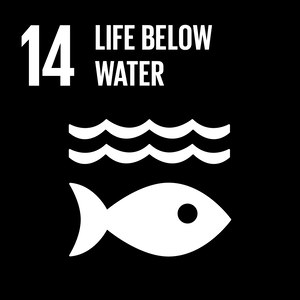 14.1 REDUCE MARINE POLLUTION
WHY – Because we need the ocean to stay alive so that we can stay alive.
HOW & GOAL – One big goal of ours is to work with fabrics created by waste from the ocean. We are still looking for the right material for our products, but we know that by using materials that has been created by waste would not only clean up the oceans, but also give us the opportunity to give back to the science of creating innovative and sustainable materials.
As a kid, I used to see a few seals every summer and the neighbor at the summer place was a fisherman providing us with fresh fish a few times a week. The place is still beautiful, but when I walk on the beach nowadays, I usually find plastic that have been washed up by the waves. I love the ocean and it feels scary to know that in a few years we will have more plastic in the water than fish. – Nina